Benefits Category
Financial, Insurance & Legal
Accidental Death Benefit
provided by
Accidental Death
As part of your membership, Farm Bureau Financial Services (FBFS) provides $2,000 accidental death coverage for the named member and spouse, plus an additional $1,000 for each dependent child living at home and listed on the membership. Some restrictions do apply.

Aflac
provided by
AFLAC
If you are among the 57% of Americans who've had to pay an unexpected medical bill you thought health insurance would cover, then you need to learn more about what Aflac has to offer. Aflac can pay you money directly to help cover that bill, your prescriptions and help with your rent.  
Aflac is offering members three policies: Accident, Cancer, and Critical Illness, each help to provide peace of mind in the event of an unforeseen accident or illness.

Ameritas Group
provided by
Ameritas
Nebraska Farm Bureau members have access to fully insured dental and vision plans at a discounted rate through Ameritas Group, a division of Ameritas Life Insurance Corp.
The dental program offers two plans (Low/High) so you can select the coverage that best fits your needs. Both plans offer a great deal of flexibility and allow the insured to choose any dental provider for preventive, basic, and major service care.
Vision insurance is also available through VSP and EyeMed. Both plans offer competitive coverage for eye exams, lenses, frames, and contacts as well as services in and out of network. There a no waiting periods for either vision plan.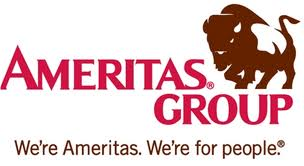 Base
provided by
Base Tax-Savings Plan
Ask your accountant about BASE. The average tax savings is $6,000/year!
If you own your business and are looking for benefit options to help save on the cost of health insurance premiums and out-of-pocket healthcare costs for you and/or your employees, you may qualify for exclusive member rates on IRS approved Section 105.
Plus, there are a variety of other tax saving benefit options to explore, including Individual Coverage HRAs (ICHRAs), Qualified Small Employer HRAs (QSEHRAs), Health Savings Accounts (HSAs), 125 Cafeteria Plans, and more.  The average tax savings is $6,000/year!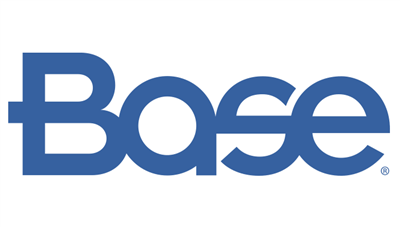 BlueCross BlueShield of Nebraska
provided by
BlueCross BlueShield Health Insurance
Health insurance can help cover medical expenses and could be important in protecting your financial assets if an unexpected health matter occurs. Farm Bureau agents know health insurance. Whether you're looking for temporary coverage, a product that supplements your Medicare benefits, or just a plan to protect you and your family, a Farm Bureau agent can help you understand your individual health insurance options.

BlueCross BlueShield health care insurance is offered by your Farm Bureau Financial Services representative.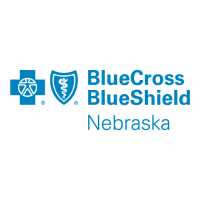 Farm Bureau Mortgage
provided by
Farm Bureau Mortgage
With personalized service and competitive pricing Farm Bureau Mortgage is committed to being the mortgage provider of choice for Farm Bureau members.
Farm Bureau Mortgage offers a wide range of purchase and refinancing options on residential properties, including: 
Conventional mortgages
Jumbo mortgages
Government loans (FHA, VA, USDA)
Rate, term & cash-out refinances
FHA-approved manufactured home loans
..and more!

Farm Bureau Bank
provided by
FB Bank
Farm Bureau Bank has built its entire existence around the lifestyle and needs of farmers and ranchers across America. Here to help grow traditions, give back to agricultural communities, and offer financial convenience for your unique way of life, Farm Bureau Bank is committed to serving you.  
Proudly service Farm Bureau Members with benefits such as:
High-Earning Deposit Accounts
Personal & Business Credit Cards
Vehicle & Equipment Loans
Business Banking
HSA's
...and more!


Farm Bureau Financial Services
provided by
FBFS
With a heritage spanning more than 65 years, the companies affiliated with Farm Bureau Financial Services provide competitive products and services to consumers who live in rural or urban communities. We have you covered with vehicle, home, farm/ranch and life insurance, annuities and investments, along with products for retirement, education funding, estate preservation and more. We can help you meet your individual and business needs through all stages of your life. 
Securities & services are offered through FBL Marketing Services, LLC, 5400 University Ave., West Des Moines, IA 50266, 877-860-2904, Member
SIPC
. Property-casualty insurance products are offered through Farm Bureau Property & Casualty Insurance Company and Western Agricultural Insurance Company in West Des Moines, IA. Fixed life insurance and annuity products are offered through Farm Bureau Life Insurance Company in West Des Moines, IA.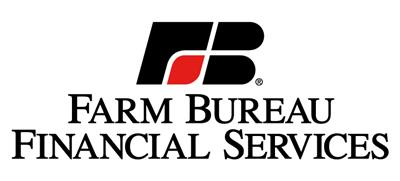 StoneX (formerly INTL FCStone)
provided by
StoneX
Formerly INTEL FCStone, StoneX has a nearly 100 year history in the agricultural commodities business. StoneX provides producers with access to global insights, local expertise, marketing strategies and margin tracking tools tailored to each individual operation.  
Nebraska Farm Bureau members receive discounts on several agricultural price risk management tools including: customized commodity marketing plans, powerful data management solutions, financial execution products, market insights and education.