Search Benefits
Member Benefits
Featured Benefits
Great Hearing Benefits
provided by
Great Hearing Benefits
Nebraska Farm Bureau is partnering with Great Hearing Benefits to provide members with access to hearing care and hearing aids at a significantly discounted price.
Members can save up to 50% on top hearing aids provided through companies like Beltone, ReSound and Jabra and that's a substantial savings!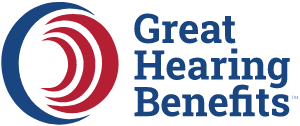 Starlink
provided by
Starlink
Access to high-speed, high-quality broadband service is essential to farmers, ranchers, and rural communities. This is why the Nebraska Farm Bureau is working with Starlink, to better fulfill the broadband needs of all Nebraskans. 
Starlink is engineered and operated by SpaceX. As the world's leading provider of launch services, SpaceX is leveraging its deep experience with both spacecraft and on-orbit operations to deploy the world's most advanced broadband internet system. Starlink delivers high-speed, low-latency broadband internet capable of supporting streaming, online gaming, video calls and more to users all over the world.
Nebraska Farm Bureau members signing up for new Starlink internet services using the unique members-only link below receive 2-months of service free!